Residential Solar System for House
Our signature service at Always Solar is the design and install of your residential solar system. Our passion lies in helping you reduce your electricity bills, in order to help you reclaim that hard-earned money for more exciting things! So what better way to do that than by designing incredible solar panel layouts and offering effective solar inverters to ensure you can see the results you are looking for.
At Always Solar we believe in providing a personal approach to helping you choose a solar system that serves you and your family well! Right from your initial inquiry we ensure we have a good understanding of your situation and needs so that we can offer the best solar panels, inverters and monitoring systems for helping you achieve your goals! Take a look below to learn more about our steps and timeline. We feel that choosing a system that is right for you is a marathon, not a sprint, so we ensure we can give you enough time to research and feel comfortable with the decision you are making.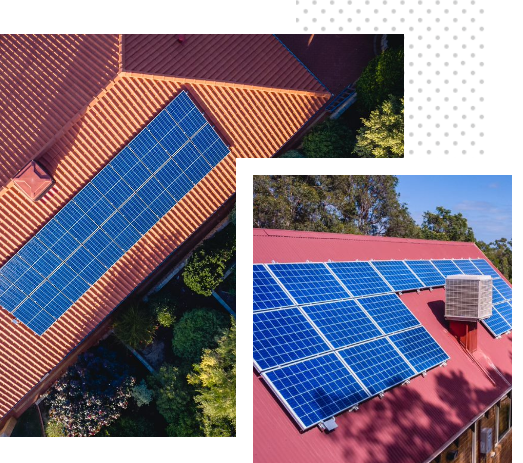 Often the first things someone thinks about when researching solar PV systems are the solar panels. But did you know that a solar system is made up of a number of components? They definitely include solar panels, this is one of the most obvious elements because they are clear for everyone to see on your roof. However, another key player is the solar inverter. Without the inverter, the energy being produced by the sun through the solar panels will not be able to be converted into electricity. Because of this, it is important to choose an effective inverter for your home so that you can generate the best possible output.
In addition to these key solar components, in order to mount your solar panels, racking will be necessary to provide a secure installation, and to avoid damage on your roof. The type of roof you have will determine the racking that will be required, so this is why you will often hear us ask whether your roof is tin or tile. Other elements that may be necessary on your install are micro inverters or optimisers for homes with a lot of shading, and smart meters to ensure your solar system continues working at its full potential.
Keeping all of this in mind, it is often difficult to have standard packages and pricing, as we take a tailored approach to suit your individual property. However, here are some of our signature offerings, and the components they include.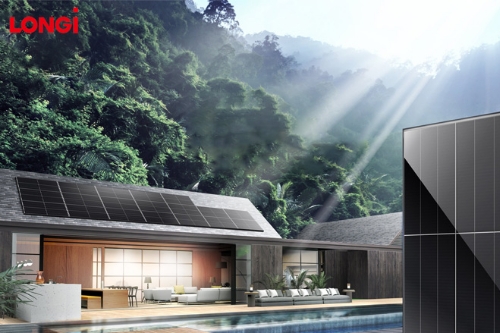 Longi Solar Panels Sungrow Inverter
Addon
Solar Analytics Monitoring
Is this Solar System right for me?
This Solar Package is a great option for a tighter budget. While these products are a lower price point that our other products they still fit our quality checklist. We offer both 3kW and 5kW Solar Systems in this range, to suit different energy.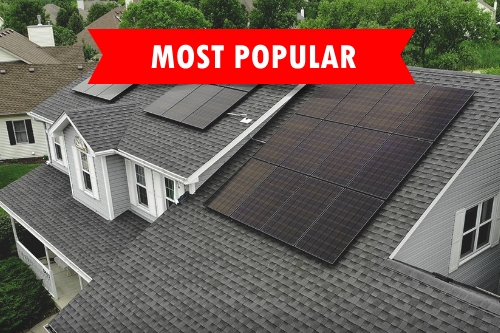 REC Solar Panels Fronius Inverter
Is this Solar System right for me?
This Solar Package is a great middle of the range option for someone who values high quality components. Both REC and Fronius are reputable brands that are perfect for your standard Australian home. With both 3kW and 5kW.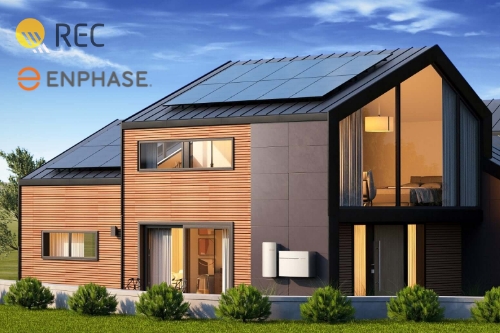 REC Solar Panels Enphase Micro-Inverters
Addon
Built-in Enphase Monitoring
Is this Solar System right for me?
This Solar Package is our premium option for customers looking for a specialised approach to solar. The micro inverters used for these installation make it perfect for properties that have trees or shading, in order to utilise the sun and your solar energy for more of the day.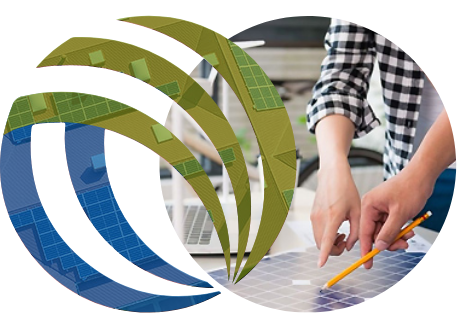 One of the most common questions we get is, "why is Solar System Monitoring so important?" and we are glad you ask, because this is such a great question! While solar monitoring is not required in order to have your system commissioned, it does have a lot of benefits for you. Most inverters have some form of basic monitoring that you can tap into through an online portal. Information will be sent directly from your inverter to the app or online system to show you the basic functions, such as how much electricity your system is producing at the time. This function will also send email notifications of any faults if the inverter has any issues.
However, this basic information does not give you a lot of guidance regarding what you can do differently if you are noticing things aren't working as well as you had hoped. Smart monitoring systems, through products such as the Fronius Smart Meter or Solar Analytics Smart Monitor, can give you a wealth of knowledge to help optimise your system far more than the basic monitoring of your standard inverter. A fun fact to note is that if you choose our Premium option, the Enphase system we use has inbuilt monitoring through Enphase Enlighten, which means no extra monitoring costs! Choosing to go solar is far more than just installing solar panels on your roof, there are lifestyle changes that are important to implement in order to get the maximum potential out of your solar system. By having these smart monitoring features, the data collected will help you see your actual energy usage for particular times of the day, where and when the solar energy is being used in your home (for example set to heat your pool pump or Electric Hot Water System) and your net electricity bought and sold. This data will help you see when you are over using power at night, and demonstrate what times you can utilise the energy produced during the day.
The other big benefit of solar smart monitoring is that you will have access to your solar system performance, including how much energy your solar system is producing versus how much it should be generating, and will also send you alerts and fault diagnostics if anything is not working correctly. Unfortunately, like any technology solar inverters will, at times, require maintenance and often you won't realise until you are shocked with an abnormally high electricity bill! With the investment you made on installing your solar system, we would hate for you to find out in this way. By having your solar inverter monitored you will be able to act quickly on any faults or errors, which means you will be back to saving in no time!
Send us a message and we would be happy to have a phone conversation
about the options you have.